---
Dr. Robert P. Young, M.D.
North Logan, UT Dermatologist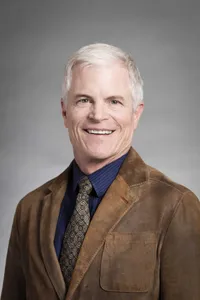 Dr. Young is passionate about skin care and helping people look and feel their best. When he's not working, he loves to travel. He served as an officer in the US Navy for several years, during which time he traveled extensively and even lived several years abroad. However, when he first visited Cache Valley, he knew almost immediately it was the right place for him to settle down with his family.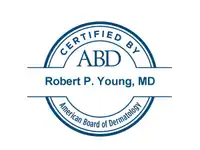 Dr. Young's hobbies include reading and researching US history. His favorite areas of study include learning about Abraham Lincoln and the American Civil War, about which he has read extensively; he's even lectured on these subjects at BYU Education Week. Most of all, Dr. Young enjoys spending time with his family whenever he can.
Dr. Jared R. Heaton, D.O.
North Logan & Ogden, UT Mohs Surgeon, Dermatologist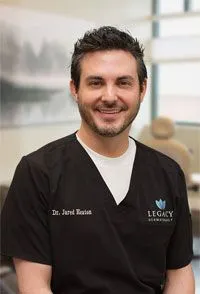 Dr. Heaton is dedicated to providing excellent, compassionate care and helping people enjoy healthy, beautiful skin. In addition to providing the life-saving service of Mohs surgery, he treats a variety of dermatological issues, from skin cancer diagnosis to moles, warts, acne, and everything in between.
Husband to a wonderful wife and father of three, Dr. Heaton enjoys spending his spare time snowboarding, parafoil kite flying, watching movies, grilling, and vacationing in Bear Lake with his family.
Board-Certified: American Osteopathic Board of Dermatology
D.O.: Midwestern University Arizona College of Osteopathic Medicine, Glendale, AZ
Internship: Largo Medical Center, Largo, FL
Residency Training: Largo Medical Center, Largo, FL
Associations: American Society of Mohs Surgeons, American Osteopathic College of Dermatology, American Academy of Dermatology, Sigma Sigma Phi Osteopathic Honors Society, American Osteopathic Association
Physician Assistants

With experience in direct patient care, and specialized training in Dermatology, all of our PA's have extensive backgrounds in diagnosing and treating the full spectrum of skin issues, diseases, rashes, pre-cancers, and the detection and treatment of Skin Cancer. They also all have immediate access to Dr. Young if required in any particular situation. Consistent and continuing graduate medical education keeps them all at the top of their game.
Allyx Bowthorpe, APRN (Washington Terrace Office)
Certification: AANP- American Academy of Nurse Practitioners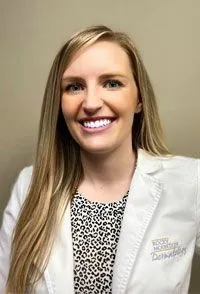 Allyx is a board certified Family Nurse Practitioner with specialized expertise in general dermatology. She sees patients for cosmetic services and generalized dermatological care. She received her Nursing Degree from Weber State University and her Nurse Practitioner Degree from Indiana State University. Before becoming a Family Nurse Practitioner, Allyx worked as a Registered Nurse at Ogden Regional Medical Center and Davis Hospital. She has experience working in Medical, Surgical. Intermediate Care, Cath Lab, and Intensive Care Units.
Allyx grew up in Washington Terrace, UT and remains very involved with the community. She and her husband live nearby and have two children. They enjoy the outdoors, traveling, and spending time with friends and family.
Tyler Newman, PA-C (Washington Terrace, Brigham City Offices)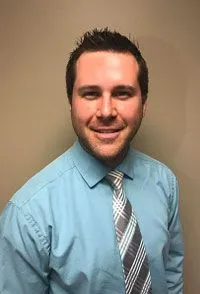 Certification: NCCPA - National Commission on Certification of Physician Assistants
Fellow: Society of Dermatology Physician Assistants, American Academy of Physician Assistants
Tyler is a board certified Physician Assistant with specialized experience in dermatology. He is especially committed to taking time during each appointment for patient education, so that patients are empowered to better understand and manage their dermatological conditions. His community involvement includes presenting educational skincare lectures and providing free skin cancer screening services at community events.
Tyler is a Utah native. He is married and has three children. He loves discussing hobbies and interests with patients. As an outdoor enthusiast and avid reader, he enjoys all the outdoor activities Utah has to offer.